The Sheikh Zayed Bin Hamdan Al Nahyan Street and the Dubai Polo and Equestrian Club are both located in close proximity to the area here. Glitz 1, Glitz 2, and Glitz 3 are the names given to the many business and residential properties that can be found in Dubai Studio City. The community park features a leisure deck as well as a grilling area, and the podium of some of the nearby buildings features an open-air gazebo in addition to a pool that is shared by all of the residents.
Danube Properties is developing a new residential community called Glitz. The Glitz 1 building is a mixed-use structure that has a variety of 146 residential units in addition to 5 retail spaces. These apartments are dispersed across eight different levels. The most common apartment configurations include studios, one-, two-, and three-bedroom floor plans. The ground floor of the building has the retail spaces that are available for lease.
The second building, known as Glitz 2, has a total of 146 apartments, including studios, one-, two-, and three-bedroom layouts, and they are distributed across eight floors. Additionally, there are a few business spaces located on the bottom floor of this structure. Studio apartments, one-, two-, and three-bedroom apartments are included in Glitz 3's total of 352 residential units. On the ground floor, there is also a total of six retail businesses that are spread out over an area of 875 square feet. This proposal also has a party hall or children's play area in each of its three buildings, in addition to a rooftop swimming pool, a miniature golf course, and a mini-golf course.
Hessa Street is the site of the residential community that is Samana Golf Avenue, which was developed by Samana Developers. It features 250 residential units that range in size from 360 square feet to 1,265 square feet and include studios, one-bedroom, and two-bedroom apartments. The interiors of these units are unparalleled, and the finishing is of the highest quality. In addition, the homes will be outfitted with cutting-edge smart home technology, which will result in an overall improvement in the quality of life. It is anticipated that it will be handed over in the third quarter of 2022.
In addition, AZIZI Mirage 1 is a chic residential development project that is located in Dubai Studio City. There are 186 apartments available, each with either one, two, or three bedrooms. The structure consists of a ground-level platform and 8 stories above it. Residents are able to re-energize within their space by taking advantage of amenities such as BBQ seating, BOCCE, Zen Garden, Yoga Zone, Lounge, swimming pool, and outdoor play. It is anticipated that it will be finished in the second quarter of 2020.
Apartments at Studio 101 are located in a building in Studio City that has a total of eight stories. Meilenstein Developments is the company responsible for creating it. The building contains a variety of modern apartments, including studios, one-bedroom, and two-bedroom floor plans. There are 163 apartments in total in the structure. A large lobby, a sports club, a gymnasium, a swimming pool, a healthcare centre, a manicured garden, a BBQ area, a children's play area, and international schools are included among the amenities.
Location
Dubai Studio City is a free zone in Dubai that has a total area of more than 22 million square feet. The Dubai Studio City enjoys a privileged setting within the principal regions of the emirate. TECOM Investments is the company behind the development of Studio City. It was first introduced in 2005 and will be constructed in three stages. Because of the area's advantageous placement close to Al Qudra Road D63, it provides convenient access to a wide variety of residential neighbourhoods in Dubai.
Studio City Dubai is well known for its commercial side, and it offers state-of-the-art facilities to commercial offices, particularly broadcasting firms, film production houses, television, music, and other entertainment-related industries. Although the neighbourhood is not particularly well known for its residential options, there are numerous apartment towers in the neighbourhood that are both for sale and for rent.
The community does not have any villas or townhouses of any kind. Nevertheless, among the various property designs, one could come across a few commercial and residential parcels. This neighbourhood is quite similar to another free zone region in the emirate known as Dubai Media City, with the exception that Studio City also has residential buildings.
Average Rental Prices
STUDIOS
1-BED
2-BED
AED 31,000
AED 43,000
AED 60,000
Price trends shift in different directions depending on the project, the date building began, the amount of covered area, and the level on which a unit is built. The rent for an apartment that has a view is more expensive.
Apartments in Dubai Studio City that are available for rent put all of the essentials within easy reach of their occupants. The opulent architectural design of these flats gives residents a space to gather with their families and friends on special occasions. A studio in Dubai Studio City can cost anywhere from AED 25,000 to AED 34,000 per month to rent. On the other hand, the annual rent for an apartment with one bedroom might range anywhere from AED 35,000 to AED 60,000.
The yearly rent for a two-bedroom, two-bathroom apartment in Dubai Studio City starts at AED 55,000, and the annual rent for a three-bedroom, three-bathroom apartment in Dubai Studio City starts at AED 70,000.
There are only a handful stores available for rent in Dubai Studio City with annual rent costs in the region of one hundred thousand AED.
Average Sale Prices
STUDIOS
1-BED
2-BED
AED 389,000
AED 594,000
AED 877,000
Residents of Studio City can qualify for tax benefits provided by the community if they make investments in Studio City. The purchase price of a studio in Dubai Studio City can range anywhere from AED 340 thousand to AED 416 thousand. On the other hand, the price range for apartments with one bedroom for sale in Studio City is between 490 and 700k AED.
The 1BHK apartments have a living space that ranges from 738 to 1,196 square feet, and each unit comes with a fully-fitted kitchen, a private garden, Italian bathroom furnishings, and access to a subterranean parking system. Other amenities include recreational facilities like basketball and tennis courts. A sizable balcony that looks out over the entire garden can be found in this property.
Vanity units, built-in closets, mirrors, and lighting fixtures may be found in the kitchens of the two-bedroom apartments that are currently available for purchase in Studio City. You should budget approximately AED 877k for such homes on average, and approximately AED 1 million for flats with three bedrooms that are currently on the market in Dubai Studio City.
Residential plots in Dubai Studio City are available for purchase at prices ranging from AED 4.7 Million to AED 9.9 Million.
Dubai Studio City Hotels
The Sustainable Homes Operated by FAM Living (8.7 Excellent with 63 reviews on Booking.com)
Located in Dubai, 7.2 km from Dubai Autodrome and 16.1 km from Mall of the Emirates, The Sustainable Homes Operated by FAM Living has accommodations with free WiFi, air conditioning and access to a garden.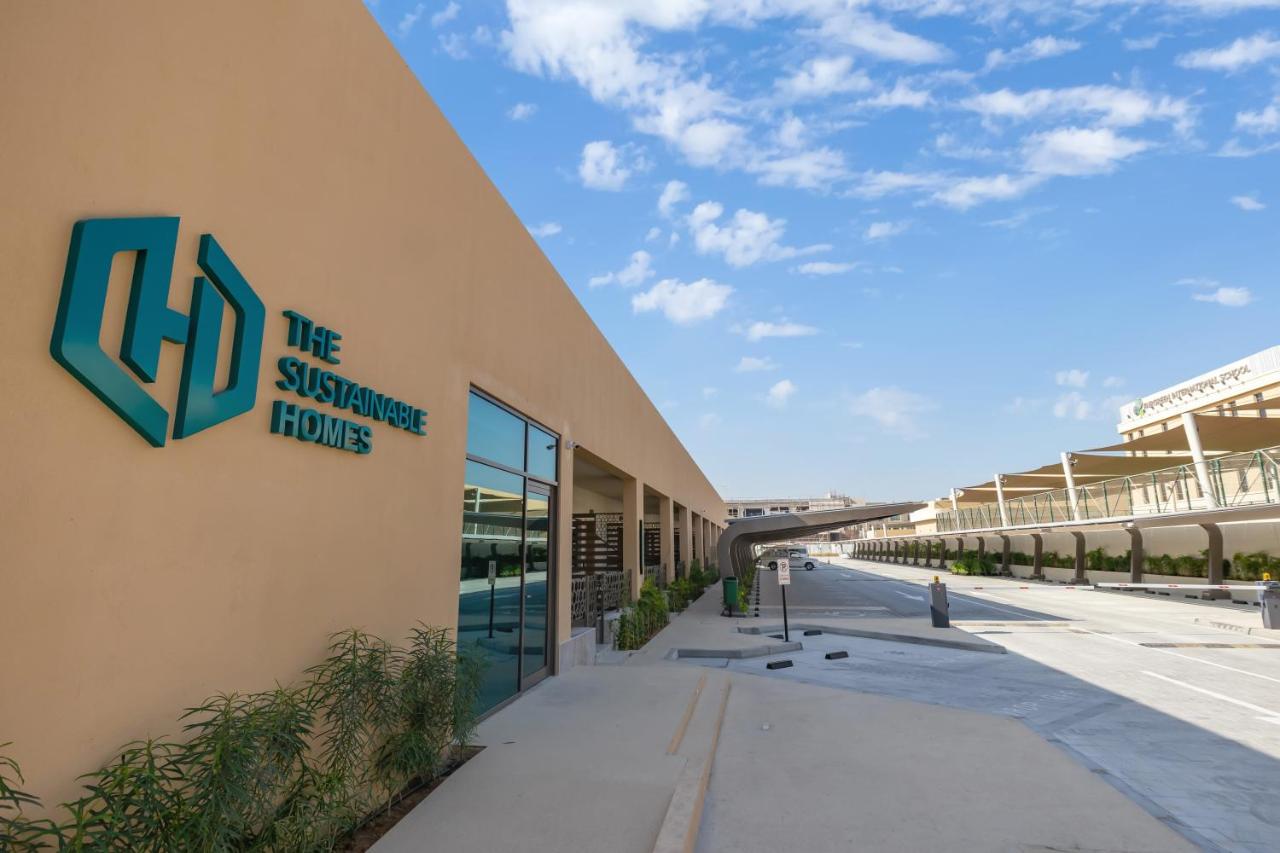 Studio One Hotel (8.4 Very Good with 2,340 reviews on Booking.com)
Located in Dubai, 5.6 km from Dubai Autodrome, Studio One Hotel has accommodations with a restaurant, free private parking, an outdoor swimming pool and a fitness center. Offering a bar, the property is located within 13.4 km of Mall of the Emirates. The property provides a 24-hour front desk, airport transportation, room service and free WiFi.